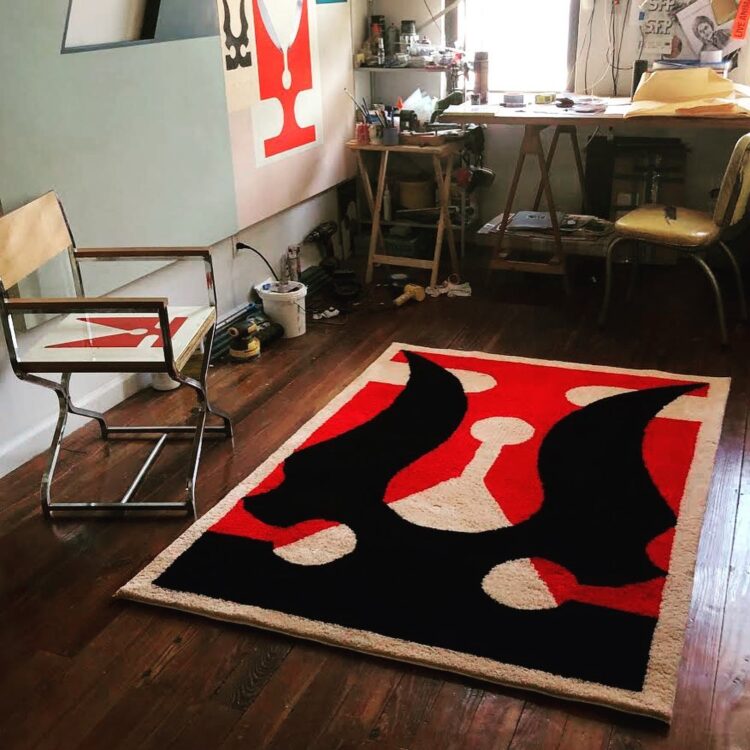 Rug Collection
2021.06.18
"Rug Collection"
Francesco lgory Deiana
2021.6/18(fri) – 7/3(sat)
at PACIFICA COLLECTIVES
Open 12:00 – 18:00
Closed on Sun & Mon
フランチェスコと大きなスタジオラグ(リビングラグ)とシルクスクリーンプリントを作りました!
フランの象徴的なツノの様なデザインと鮮やかな赤を
ハンドメイドラグで再現しました。
是非お立ち寄り下さい。
同日12時より全ての商品(作品)を
オンラインストアにもアップ致します。
合わせてご利用下さい。
Francesco lgory Deiana | フランチェスコ アイゴリー デイアナ
1986年 ミラノ生まれ ニューヨーク在住
2010年から2015年までサンフランシスコにてバリーマギーのアシスタントにつく。2015年から2017年までロサンゼルスのプリズムギャラリーのサポートを受け、レジデンスアーティストとしてスタジオに所属。現在もドローイング、ペインティング、そして彫刻を用い、作品の制作を続けている。
IG | @francescoigorydeiana
We made a studio rug and silkscreen prints with Francesco Igory Deiana.
This handmade rug is designed by Francesco, using his symbolic horn like design and vivid color of red.
Feel free to stop by the shop.
All the products will be on the online shop on 18th of June at noon.
*We ship all the products world widely
Francesco Igory Deiana (@francescoigorydeiana)
Born in Milan Italy in 1986 live and work in Brooklyn NYWorked In San Francisco California as personal assistant for the artist Barry McGee 2010 -2015
Moved then to Los Angeles at the end of 2015 until the end of of 2017 where he lived andworked in a studio space supported by Prism gallery
Los Angeles owners as a private residence
Francesco's practice is just as likely to manifest as a drawing, a painting, or a sculpture, often
confusing the distinction between these forms.