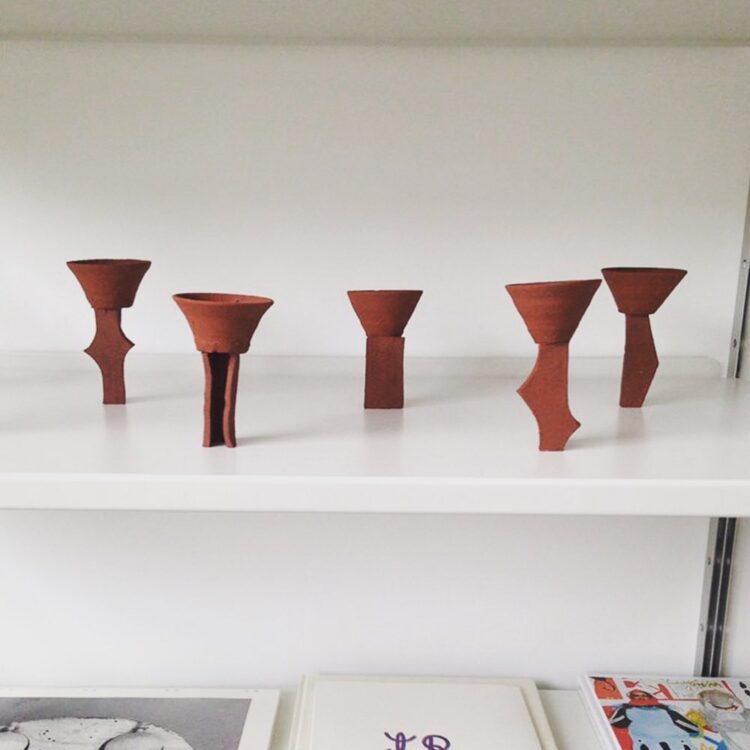 Tyler Ormsby "Energy and rhythm"
2022.02.09
Tyler Ormsby
"Energy and rhythm"
2/11(fri)-3/5(sat)
12:00-18:00
at PacificaCollectives
タイラー・オームスビー ( @mabuhay.express )
1994年生まれ
ヴァレホ、カリフォルニア出身。
現在はサンフランシスコにて制作活動
サンフランシスコから南に走った海岸に面した町で育ったタイラーの作品は、自然界の継続的なリズムと広々とした土地の影響を受けている。自然界の持つ繊細かつ神秘的な部分を引き出す力と発展途上の世界をペインティングという方法で示している。
彼の製作は、再加工、瞑想、そして簡素的な形式を実践することで構成されている。ペインティングは、熟視、熟考の地点に到達することを面目としており、声明を投影することよりもはるかに彼にとって重要である。
Tyler Ormsby ( @mabuhay.express )
b.1994 Vallejo, California.
Currently living and working in San Francisco, California.
Growing up in a small coastal town just south of san Francisco, Tyler's work reflects the open space and everyday rhythms of the natural world. This relationship has given him the ability to extract the mysterious subtleties of the natural world, as well as the developing world, and translate them into painting. His practice consists of reworking, meditating, and simplifying forms. In his paintings, the arrival at a point of contemplation is more important to him than projecting a statement.